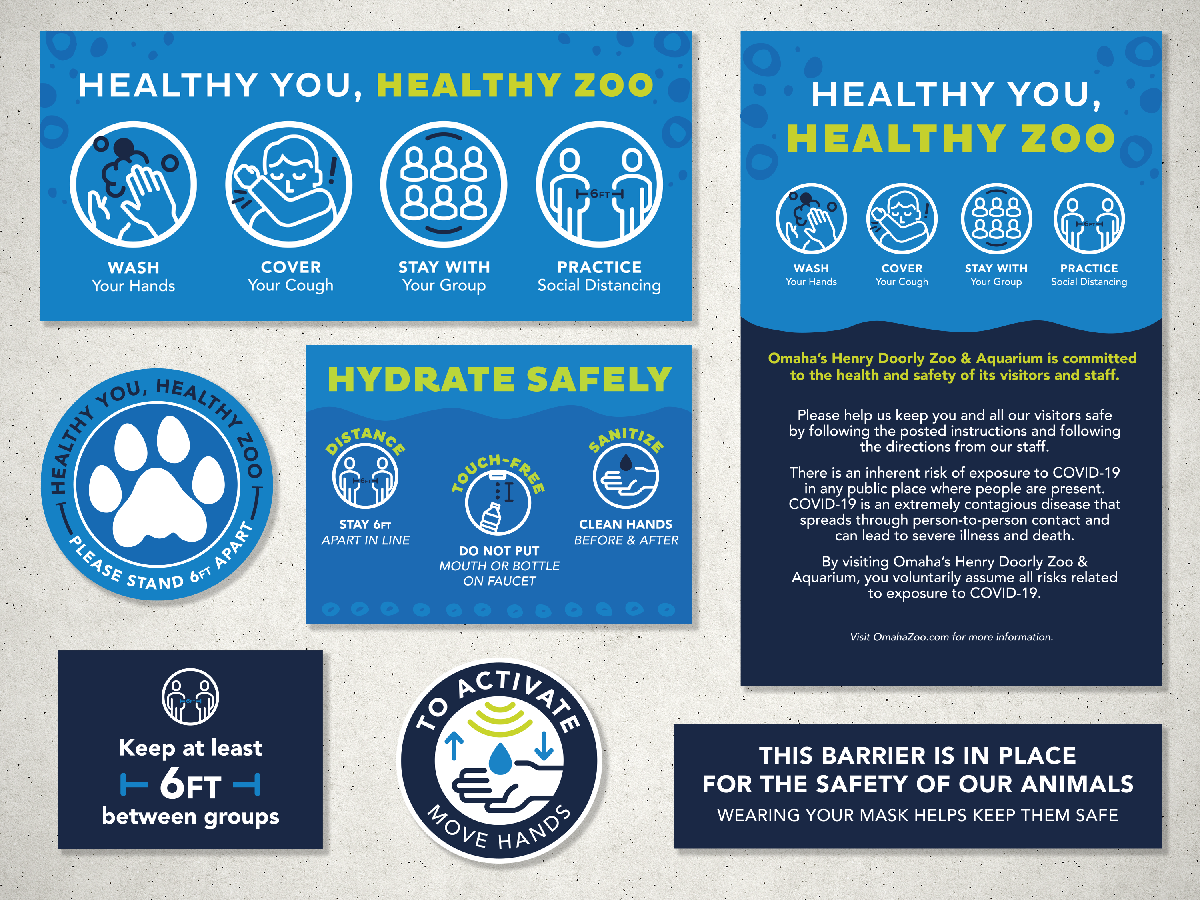 PURPOSE
Educate the public about the importance of personal responsibility to stay healthy so that the keepers and animals are healthy. The Omaha Zoo is a huge part of the local community, so visitor education is vital to keeping the Zoo open.
CHALLENGE
The goal was to create a design that was versatile enough to use throughout the grounds and translated from digital to print. Because we produced most of the pieces in-house it needed to be simple so that we could install everything on a tight deadline. These signs can be seen at the Zoo restaurants, main entrance, and inside the buildings.
I wanted to create a memorable phrase that captured individual responsibility in a digestible way. Because the Zoo has such a wide audience, the biggest challenge was developing something that children of all ages could understand.
If you look closely you can see me in my handmade mask!