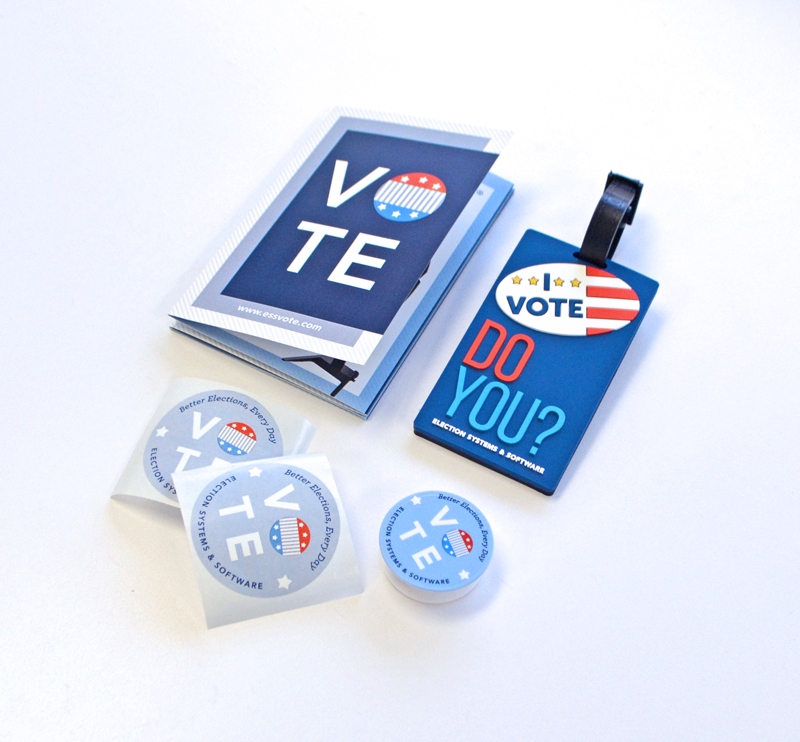 PURPOSE
Create cohesively branded materials for conferences and site visits. There were customized materials for each customer as well as overall design materials for conferences.
CHALLENGE
The materials should be simple but engaging and something that both poll workers and decision-making legislators would enjoy. The folded piece was informational and could be used to educate everyone from the top-down.
Sticker sheets were used to help the sales team build a voting suite. This was done with the customer to better help them understand the products through an interactive discussion. The stickers are one of my favorite innovative ideas because it combines real-world problem-solving with a fun youthful twist.